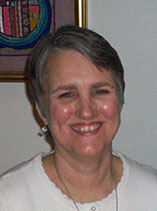 Debbie Miller, President of Healing Hidden Hurts, founded in November 1999
Debbie experienced a reversion to Roman Catholicism in 1986 initiated by attendance at Christ Renews His Parish renewal retreat. In the years following, Debbie experienced God's mercy and with it, a call to minister to others deeply wounded by abortion. Debbie attended post-abortion training conducted by Vickie Thorn, founder of Project Rachel and The National Office of Post-abortion Reconciliation and Healing (NOPRAH). Debbie received program training from Elizabeth Verchio, Director of Victims of Choice in 1998 for peer ministry using a Ten-Step Therapy model called "My Abortion Guilt, Grief and Shame are Ending Soon". Debbie obtained certification as a facilitator and teacher of this program in 2005 by Elizabeth and was given permission to adapt the program to fit Healing Hidden Hurts ministry needs. Debbie has been married for over 40 years and has two children and five grandchildren. Debbie is an active member of St. Anthony Catholic Church in Indianapolis.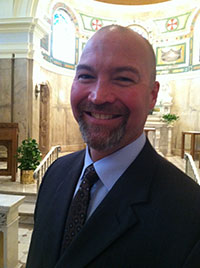 Ken Metz, Chairman
With a BS in Business Administration from Xavier University, Cincinnati, OH, an MBA from the University of Arkansas, and over 20 years of consumer product goods experience working in sales, with the nation's largest retailers, Ken offers insight to marketing to Healing Hidden Hurts target audience. His goal is to guide the activities and message in an effective way, growing awareness of the program, for new participants and fundraising. Ken is a husband, father of two, and an active member of the St John Vianney Catholic Church in Fishers, IN.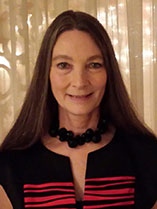 Andrea Wolsifer, Treasurer
Andrea is a lifelong Indiana resident. She is a mother of one son and has two grand- children and delights in sharing her weekends with them. She earned her accounting degree from Ivy Tech College and has over 40 years experience in this field. Andrea worked 23 years at AAA-HMC Insurance Agency until becoming employed at Krauter Equipment Co. Inc. where she is the comptroller of the company. She does bookkeeping for other small businesses as well. Volunteering is in Andrea's life – starting at the Indiana Girls School in 2001 with the Westside Deanery Catholic Ministry of Indianapolis, Indiana.  When the girls were moved to Madison, Indiana in 2009, the facility became the Indiana Women's Prison where she still serves.  In addition, she is a mentor to one of the inmates there. Currently, as well as the prison ministry, Andrea is involved with Hidden Healing Hurts ministry. She acts as advisor to Debbie Miller in routine financial matters, in addition to preparing the financial records and monthly financially statements, plus various reports. Andrea stays very busy with work, volunteering and grandchildren, as well as friends.
Cathi Wahnsiedler, Secretary
Cathi has a Business degree in Paralegal Studies from the University of Indiana; additional education at IUPUI in Public Administration and at Butler University in International Studies. Cathi has 23 years professional experience as a paralegal / supervising paralegal / administrative paralegal / trial paralegal with the Marion County Court system, the Marion County Prosecutor's office and a private personal injury law firm (where she also worked with the firm's initiation into television advertising), the latter 12 years of her professional life she was self-employed in paralegal services. Cathi volunteered for one year as a Guardian ad Litem in the Juvenile Court system as a child advocate; volunteer experience as a home visit worker for St. Vincent de Paul. In the late 1990's, a pro-life heart led her to pro-life activism in the form of sidewalk counseling. She volunteered with the Indiana Right to Life's television media project, served on her parish pro-life committee, as a board member of Healing Hidden Hurts, a board member of Right to Life of Indianapolis and the Archdiocesan pro-life board until becoming a full-time mom to infant daughter adopted from China, followed by a second adoption in 2008 of 4 year old daughter. Cathi continues to home educate their daughters.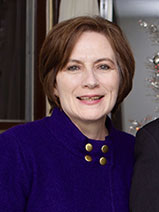 Catherine Lanctot, Board Member
Catherine earned a B.A. in Business Administration from CSUF, Fullerton, CA.  Catherine worked as an administrative assistant/translator at an international bank and as an administrative assistant in high-rise commercial real estate in Los Angeles for several years before joining Hughes Aircraft Company, Fullerton, CA, as a program business analyst.  In this capacity she supported project managers, engineers and senior scientists in the development and production of aerospace programs for 11 years.  Upon becoming the mother of two children, Catherine's involvement in parish pro-life ministries led her to accepting the position of assistant to the director of Pro-Life Catholic Ministries, Diocese of San Bernardino, CA.  Responsibilities included program accounting, communications, promotion of legislative efforts, and project management of the annual diocesan wide and interdenominational fundraiser in support of CPCs and a maternity home.  After moving to Indiana and becoming the home school mother of four children, Catherine has continued her dedication to the promotion of pro-life values by supporting pro-life initiatives within her parish, educating confirmation and home school students as well as serving as a prayer partner to a relative involved in pro-life ministries and post abortion healing retreats.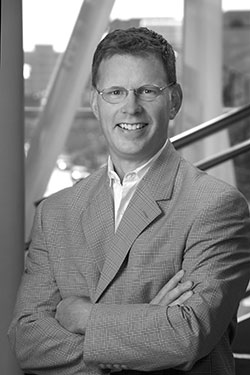 Sean Belby, Board Member
Sean joined the Healing Hidden Hurts Board of Directors in the Fall of 2012 after learning of the program in 2010.  With a BA in Communications from Kent State University and 20 years experience in Visual Media and Broadcast Production, among other efforts, Sean intends to assist in expanding marketing initiatives toward the goal of more effectively sharing the Healing Hidden Hurts message and mission of healing and reconciliation.  Sean is a husband, a father of four, a devout Catholic, a parishioner of St. Luke the Evangelist Catholic Church, and a Staff Producer with Indianapolis Motor Speedway Productions.  Sean and his family are actively involved with pro-life ministry including roles with Right to Life of Indianapolis, Gabriel Project, O'Connor House, 40 Days for Life, St. Luke Pro-Life Ministry and Knights of Columbus.