It was another GREAT DAY at the 2018 Catholic Women's Conference held at the Indiana Convention Center in downtown Indianapolis. There was a delightful crowd of 650 women in attendance which far exceeded our expectations!
Lisa Brassie (who is shown on the computer monitor) volunteered to help at the booth this year and we received many new contacts for prayer support and volunteers along with hugs and words of encouragement!
Healing Hidden Hurts was invited to have a booth for REACHING OUT SUNDAY at St. Barnabas Church in Indianapolis.
The purpose is to give parishioners exposure to a variety of nonprofit organizations. I selected Divine Mercy weekend since this is a ministry of God's mercy. St. Barnabas was beautifully decorated for the Solemn celebration and I couldn't help taking a few pictures. Lisa Brassie volunteered to help again and we received a few new contacts, many families were away on Spring vacation.
I was grateful for the opportunity to share the ministry with the good people of St. Barnabas and hope in the future I can give my testimony, and touch hearts in a more personal way.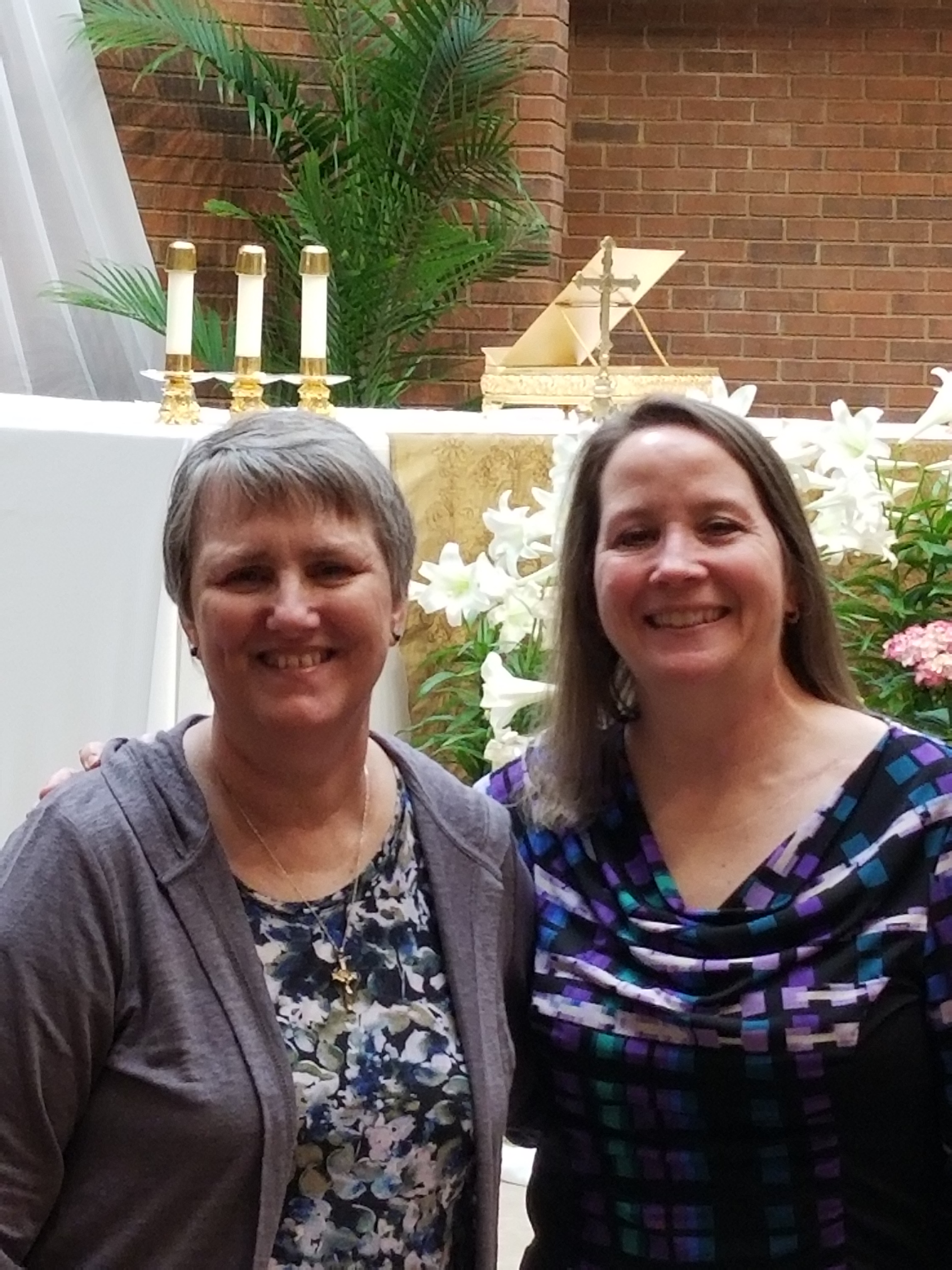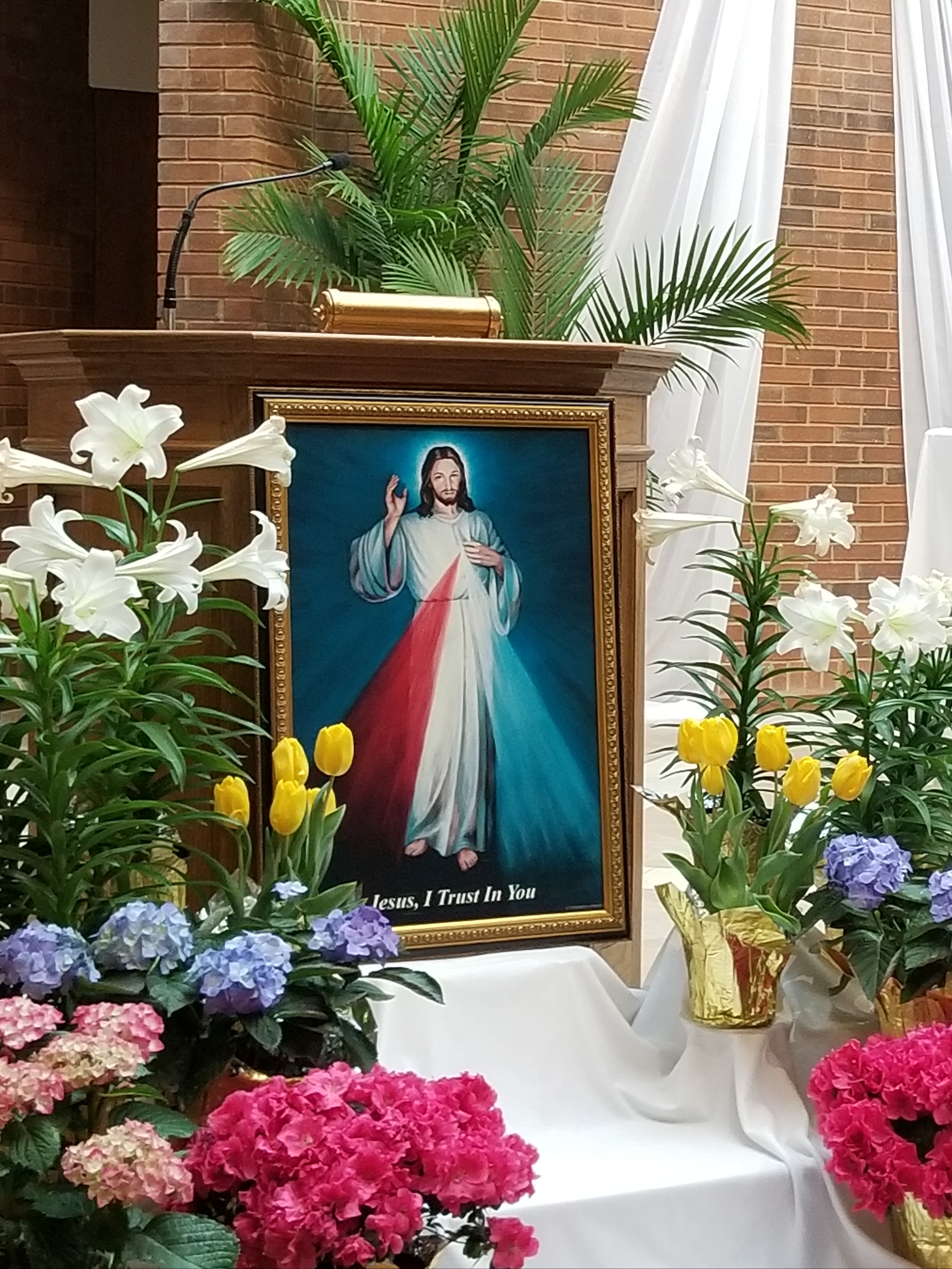 The Parish Visit at St. Patrick's Catholic Church in Kokomo Indiana on DIVINE MERCY SUNDAY was very gratifying!
Father Hasser and Father Huemmer were very gracious and the parishioners offered hugs, encouraging words and offers of prayer support for the ministry. My special thanks to Carrie Lupini and her family for offering hospitality and for facilitating this second Parish Visit.
To view my witness talk or the priests' homilies, visit the "Homilies" page (April 23, 2017) of the St. Patrick website.
If you would like me to speak at your parish function, please contact me.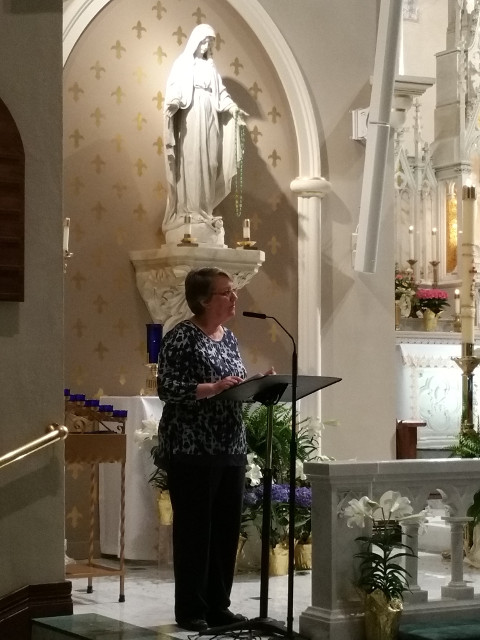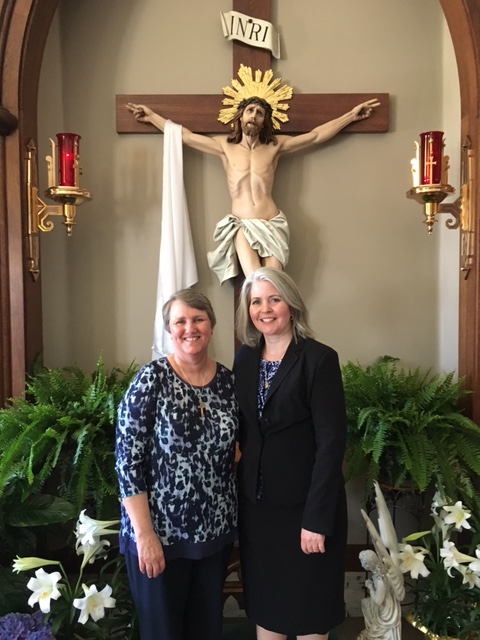 Check out Debbie's interview with MJ Krauter and Jim Ganley on FAITH IN ACTION which aired on Catholic Radio Indy 89.1/90.9
Join us for an opportunity to serve women and their families through a special Mass to honor children we have entrusted to the Lord. Comfort those grieving the loss of a child through miscarriage, stillbirth, abortion, as well as infant and early childhood losses.
Everyone is welcome including grandparents, siblings, friends, etc.
These Masses are co-sponsored by the Office of Pro Life and Family Life, Indy Fertility Care and Healing Hidden Hurts.
October 28, 2016 @ 6:30pm at St. Mark the Evangelist (535 Edgewood Drive, Indianapolis). RSVP to Liz Escoffery @ (317) 446-4248
November 11, 2016 @ 6:30pm at Our Lady of Perpetual Help in New Albany. RSVP to Lori Hamilton at (812) 944-2065